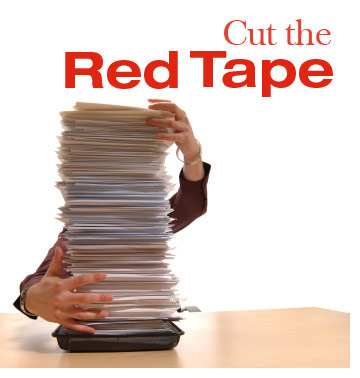 Are you seeing red over the red tape affecting your business or are you frustrated with the amount of paperwork required?  Local businesses have raised many concerns about red tape with our Small Business Advisory Service, so we have organised a Forum to discuss issues and solutions to red tape for small business.  
Parliamentary Secretary for Employment and Economic Development, Jan Jarratt MP, has kindly agreed to attend this workshop.  Come and have your say!  If you aren't able to attend, could you please still send through your issues and concerns and suggested solutions.
When:     Wednesday 23 September
                  1 – 5 pm: light lunch from midday
Where:   Atherton International Club, Kennedy Highway
Please send us your examples of red tape and your suggested solutions PRIOR to the workshop: send to info@gulf-savannah.com.au by Friday 18th September.