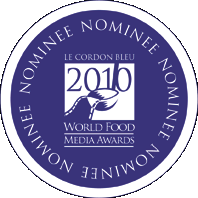 Australian Tropical Foods (www.australiantropicalfoods.com) has been nominated as  a finalist in the  2010 Le Cordon Bleu World Food Media Awards  in the category of Best Food/Drink Website/Blog. 
The portal for food and wine in Tropical North Queensland is up against giants such as  SBS Food (AUS), Good Food Channel (UKTV) BBC Good Food Worldwide (UK) Amazing Ribs.com (USA), Fresh For Kids by Sydney Markets (AUS), Julie Biuso.com Biuso & Associates (NZ), Fried Chillies – Food Network, Malaysia  & Time Out London Restaurants (UK). 
"This nomination by members of our jury of more than 50 eminent industry professionals around the world represents the belief that your entry is among the highest achievements in this field over the last two-and-a-half years" said Ian Parmenter, Chair, Le Cordon Bleu World Food Media Awards and Festival Director, Tasting Australia.
Nomination will be acknowledged at the Awards Presentation on Monday, May 3, 2010 at the Intercontinental Adelaide, South Australia, where a Gold Ladle will be presented from among nominees.
www.worldfoodmediaawards.com                                                            www.tasting-australia.com.au