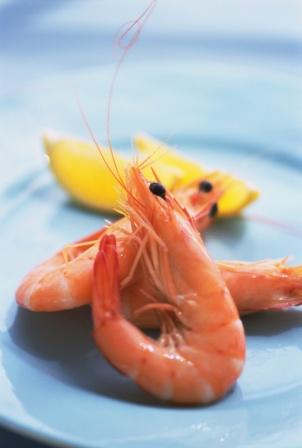 Australian Crystal Bay sashimi grade prawns have made it into the world's top ten Best New Seafood Products in the Prix d'Elite International Seafood Competition being held in Brussels, Belgium, this April.
The competition, which is held in conjunction with the European Seafood Exposition 2010, is the largest of its kind in the world.
Crystal Bay Prawns Marketing Manager Scott Walter says, "We are so excited about making the finals in the new products division. The Prix d'Elite is the Olympic Games of the seafood industry so to even get a nomination is Generic Levitra outstanding."
The other finalists are:
• Kaipara Oysters
• Prawn Lollipop from Dish Hospitality
• MacKnight's Smoked Salmon Bacon from Grants Smokehouse
• Cavi-art Balsamico, Ginger, Chilli, Wasabi from Jens Moller Product ApS
• Salmon Quesadillas from Pacific Andes
• Filled Tuna Tender Loin Stuffed with Dates and Bacon from Procesados Pesqueros
• Sushi Toppings from Royal Greenland
• Eski Saumon from Marcel Baey
The winners will be announced at an awards reception in Brussels on Tuesday 27th April, 2010.
Please visit the Crystal Bay Prawns website for further information and recipes – http://www.crystalbayprawns.com.au/home